We're your team in difficult times
Discover the power of the

methods. tools. people.
Our Mission, is to provide superior quality SAP testing and reduce go-to-market lead times, GO NOGO uses a network of experienced, top of the line test profiles that utilize optimized methodologies, automated tools. Empowering critical business processes with SAP.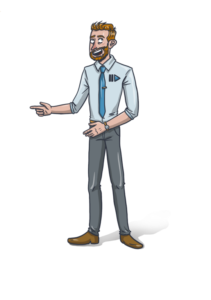 GO NOGO has amassed over 25 years of testing experience. We will provide you with an optimal test strategy for you with methods, tools & people.
GO NOGO has an array of connections in the testing world. With a wide network of testers from all across Europe. Allowing us to provide the most optimal tester for your company.
GO NOGO is an official partner of Tricentis, a pioneer in the software testing industry. Tricentis tools (qTest & Tosca) enable us too provide you with optimized continuous testing
We help you with solving your problems, concentrating on empathy in times your company really needs it.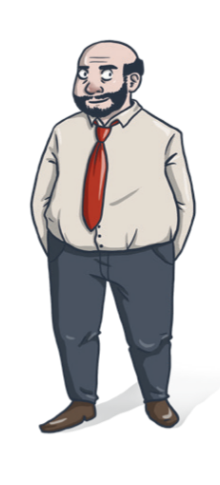 BUSINESS SPONSOR
Prepare company into digital world with ERP software. We ensure that your business will do great and reduce your anxiety. We'll bring you the experitse and advice you require during this project.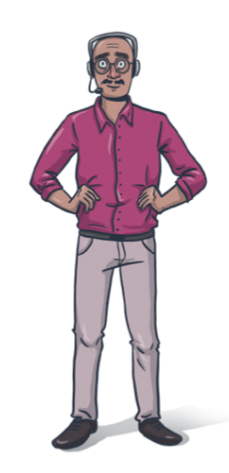 IT MANAGER
We create a strategy for you, to help with test approach, test planning, treating your business scenarios as test cases, coordinating your test approach, while you monitor test results & participate in GO NOGO decision making process.
BE INFORMED
With our support you will feel ensured th
at your test processes, resources and issues are handled in the most optimized way. You can find the test results in one app.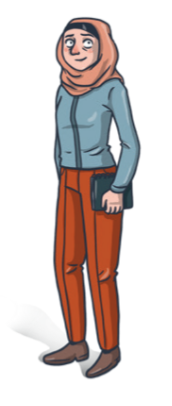 PROJECT MANAGER
Project manager is informed on the planning of test resources, budget & scope. We monitor continuously the maturity of the ERP solution and inform the PM on the Quality/Risk balance.
Dashboard will bring insight in the quality of the solution per business process.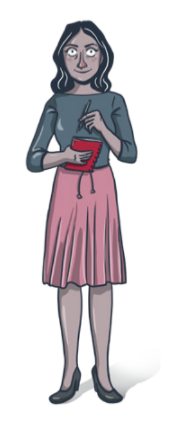 RELEASE MANAGER
Inform you on the status of defects, organize defect management process to enable you a smooth release.
Your releases are supported by a test platform which ensures continuous testing (semi-automated) before releasing solution into production.
We put a major importance on being more than just a business partner. We want to ensure that all your testing needs and interests are taken care of.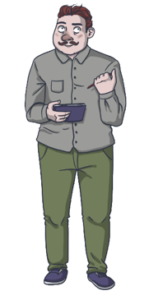 BUSINESS ANALYST
Translate your business processes into executable test cases.
Report on test progress per business process.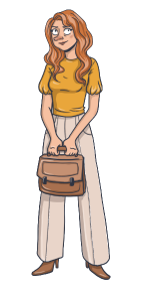 PRODUCT OWNER
Report on defects & monitor defect resolution process. Understand ERP packages as SAP, Fusion Ora-cle, MDynamics 365 in industry types Insurance, Retail, Banking, Telecommunication & Transport.
We want to ensure that your team can focus on your business, without having to worry about testing. To do so, we use manual and automated testing which allows for a quick and reliable testing process.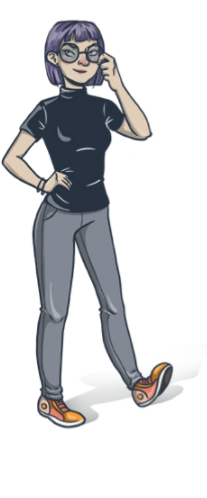 KEY USER
Ensure the requirements of the key users are considered and included into the test scheme. Optimize the time of your best key users during the test process. Let them act as a validator instead of a simple tester. Let the automation track a partner, which goes hand in hand with the manual tester.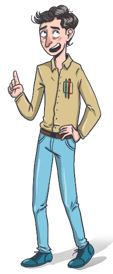 SCRUM MASTER
Include test approach earlier in the requirements/development process. Facilitate the product user so all requirements are tested and working as requested.
We design a custom-made and flexible test strategy based on your specific case.
A test manager from the network with experience in your industry comes to your business to do an audit. During this audit we target the migration scope, SAP migration maturity, lead-time ambitions and resources available. Through interviews with your internal users these insights are analyzed and discussed. 
Considering your needs and these factors, decisions are discussed for team setup, tool decision, timing and specific methods.
The test strategy execution is managed by GO NOGO until a stable system is reached and the migration or update is complete.
A team of experienced and proactive test profiles; test managers, testers is selected from the GO NOGO network in accordance with the needs of your enterprise. Testers then manually execute the test strategy. This allows the most important bugs and defects to be found and communicated to the development team.
Once all the bugs and defects have been found and resolved the pressure points of the system are analyzed and marked as such. This is used to create scenarios and move to a more systematic way of testing.
SAP Testing is made more systematical, and reporting is optimized. 
Based on test scenario's, business variants and exceptions, systematic testing is set up. This benefits your efficiency and the maintenance of core business processes. During this testing phase we check whether the SAP system is supporting End to End business processes like "Order to Cash", "Procure to Pay", "Production to Stock" and "Record to Report" correctly. 
By partnering with Tricentis we have access to "best in class" tools to automate this process and optimize the user experience when consulting results.
Our greatest weakness lies in giving up. The most certain way to succeed is always to try just one more time.
They provide the most optimized tools to ensure a successful testing experience
Tricentis is a software testing company founded in 2007. It provides software testing automation and software quality assurance products for enterprise software
SAP SE is a German multinational software corporation that develops enterprise software to manage business operations and customer relations. The company is especially known for its ERP software
The International Software Testing Qualifications Board is a software testing certification board that operates internationally. Founded in 2002, the ISTQB is a non-profit association legally registered in Belgium